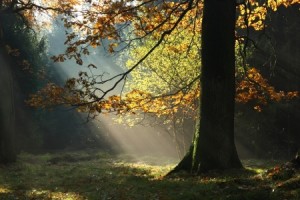 Today my quote comes from a YA fantasy I'm reading called The Kiss of Deception.  It is the first in a new series by Mary E. Pearson, and while I admit it was a little slow-going for me at first, this book has a lot to offer in the way of excellent characters, and some compelling twists and turns.   The magic here is subtle which, in this case, grounds and makes it more plausible.  My quote today is taken from a part in the story where Lia, the main character, is learning more about her possible "gift" from a wise new acquaintance.
 "The truths of the world wish to be known, but they won't force themselves upon you the way lies will.  They'll court you, whisper to you, play behind your eyelids, slip inside and warm your blood, dance along your spine and caress your neck until your flesh rises in bumps…

And sometimes it prowls here, heavy in your gut…that is the truth wishing to be known."
Isn't this a nice piece of writing? I feel I agree.  It seems to me that any new truth I come across rarely announces itself…but more gradually, steadily makes itself known.