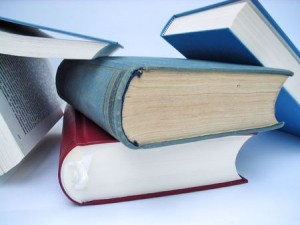 So, those of you on facebook may have noticed the top 10 book status updates floating around.  I saw this article in The Atlantic this morning and thought it was pretty interesting to see the trends of these lists.  Several of mine were in the top 100. Here is my quick list of 10 books that have stayed with me (not including religious or childrens' books):
Half the Sky by Nicholas Kristof and Sheryl WuDunn
The Blue Sword by Robin McKinley
Persuasion by Jane Austen
A Girl of the Limberlost by Gene Stratton Porter
Jane Eyre by Charlotte Bronte
Nickel and Dimed by Barbara Ehrenreich
Chief Inspector Gamache series by Louise Penny
The Book Thief by Markus Zusak
Something Wicked This Way Comes by Ray Bradbury
Sabriel by Garth Nix
What are your top 10?  Have you shared them yet?  Did they line up the 100 list or are you an original? Feel free to share.